Story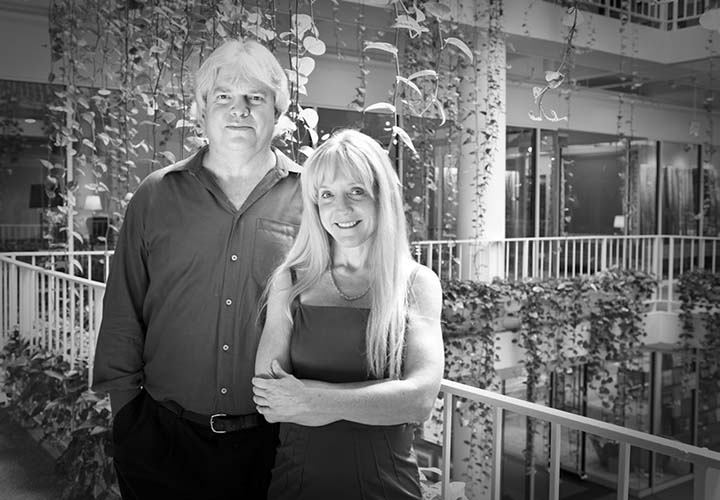 Randy and Terry Massey founded Electronic Home in 1991.
"As pioneers of this industry, our passion has been in continually raising the standards for excellence in home theater and control systems."
Randy has a long and distinguished career in the residential market and is a recognized industry leader known for service, integrity, and exemplary installations. His business models and strategies have been emulated by integrators across the US, but his passion for cinema and high-performance audio systems keep him actively involved with Electronic Home projects. With 20 years experience as a Hewlett Packard "hot site" computer engineer, Randy brings unparalleled knowledge to system design and support operations, in addition to a formal background in electrical engineering.
Terry has an extensive background in art and design. Since co-founding Electronic Home in 1991 with a background in business, she has used her artistic talents to seamlessly integrate electronics into luxury settings, providing the desired functionality and ambiance to the client. She creates world class living environments as well as home theaters, balancing function with beauty and comfort. Knowing that she creates atmospheres that clients are incredibly passionate about is her ongoing inspiration. In fact, she returned to school to pursue a study in art history. Terry's work has been featured in and on the cover of numerous publications.